Happy Friday (and Happy Bastille Day to our French developers)! We had a huge launch this week at Render, so let's jump in.
Point-in-Time Recovery for Postgres is now available!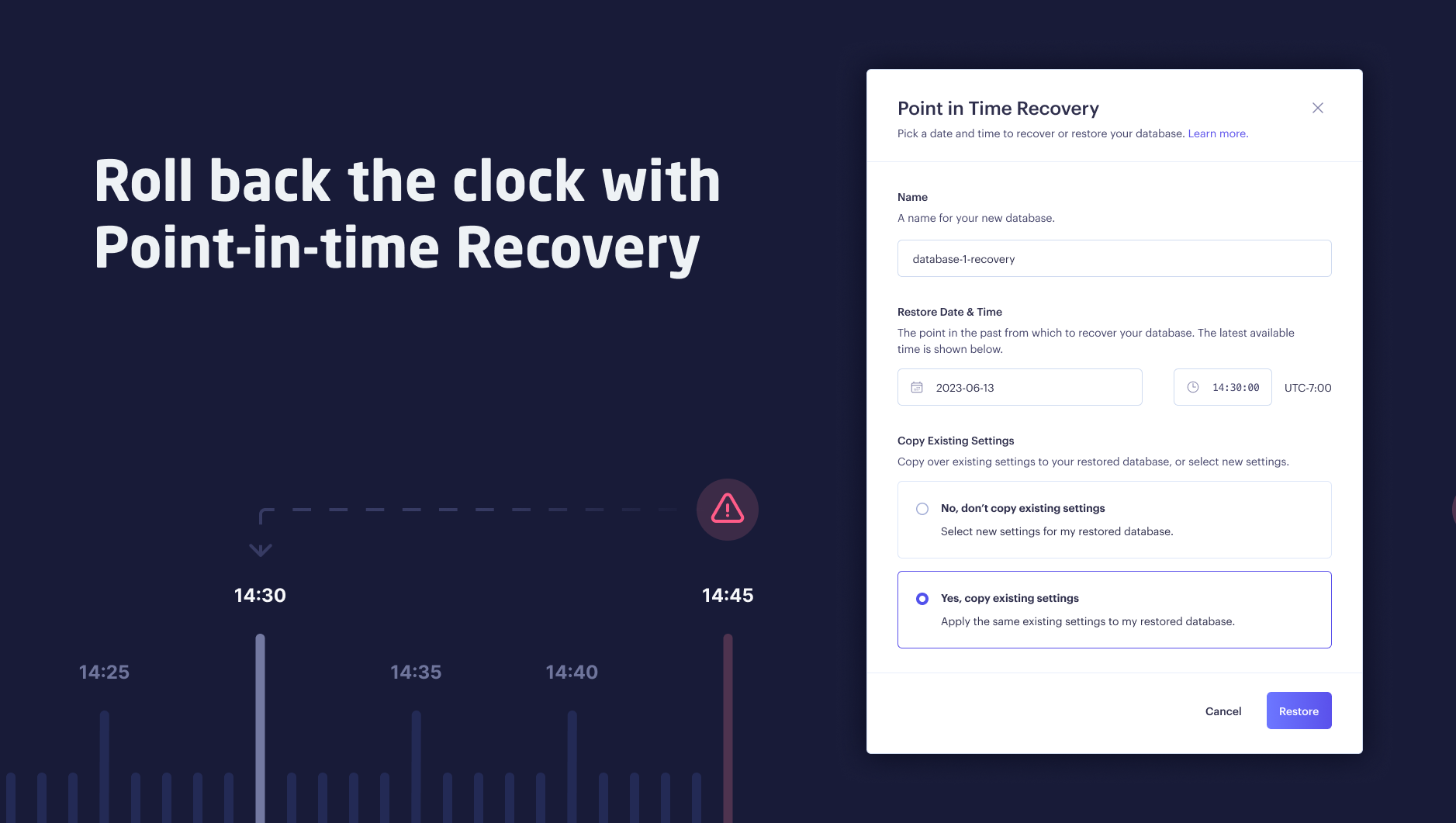 With Point-in-Time Recovery (PITR) enabled for your Postgres database, Render archives your data continuously. If unexpected data loss occurs, you can restore to a new database seeded with data from archives saved before the data loss occurred.
PITR is available on Team, Enterprise, and Organization plans for Pro database instance types and above. Learn more on
our blog
.
Cancel deploys via the REST API
In other news, we've added our newest deploy management feature — the option to cancel a deploy — to the REST API. This new endpoint may be helpful if your team uses a third-party CI/CD tool to manage deploys with Render's deploy hooks. Learn more in
our docs
.
If you love building apps on Render and are looking for a new opportunity, Render is hiring across Engineering, Product, and Design. Check out
our open roles
.
Have a great weekend, everyone!