GitHub Deployments Integration
planned
Call GitHub Deployments API automatically after a Render deployment is started, canceled, successful, etc.
It would be really useful to see all the currently running environments on GitHub with all the details:
environment url
log url
deployment details
date & time of deployment
commit deployed
etc.
marked this post as
planned
Merged in a post:
Disable comments on Github deploy previews
Pulls request previews currently create two comments on pull requests. On large projects that can translate into unnecessary notifications for maintainers
In our case we don't need to know that the build started, so only messages about the build succeeding/failing interest us.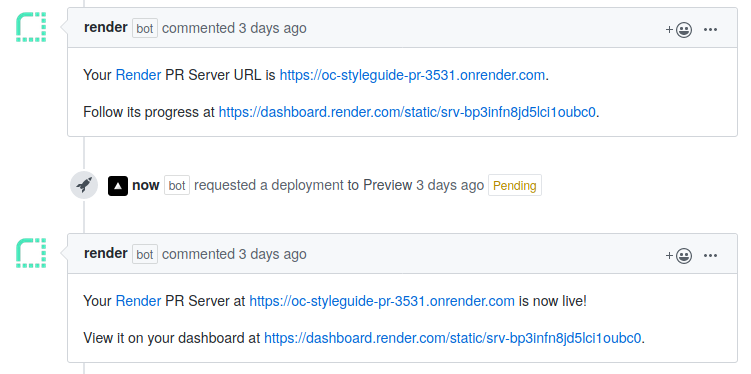 marked this post as
in progress